👋
Thank you for your interest in my work, and welcome to my shop!
In addition to books in limited and open editions, you can also purchase my prints and original artworks.
Other Editions
Other Editions (OE) is my independent art publishing project dedicated to showcasing daily urban experiences from an alternative perspective.
I find inspiration in the ordinary, the banal, and the overlooked aspects of the city.
Most of the publications are self-initiated books that primarily showcase my own works, but I also team up with artists I deeply admire.
For example, "The City Is Ours" is a collaborative book series. For more information, please visit www.thecityisours-bookzine.com.
Art in Book Form
Inspired by the Manifesto of Ulises Carrion "The New Art of Making Books", through this project – OE – I want to explore new ways to communicate through printed matter: I combine different graphic tools and forms of storytelling to approach every publication as a distinct communicative medium, following its own design, print run and distribution logic.

I believe that artworks – especially in book form – should be simple and enjoyable for all to experience.
Art is communication at its best; it's about making visible the things that others don't see, like a rainbow from its side.
Studio visit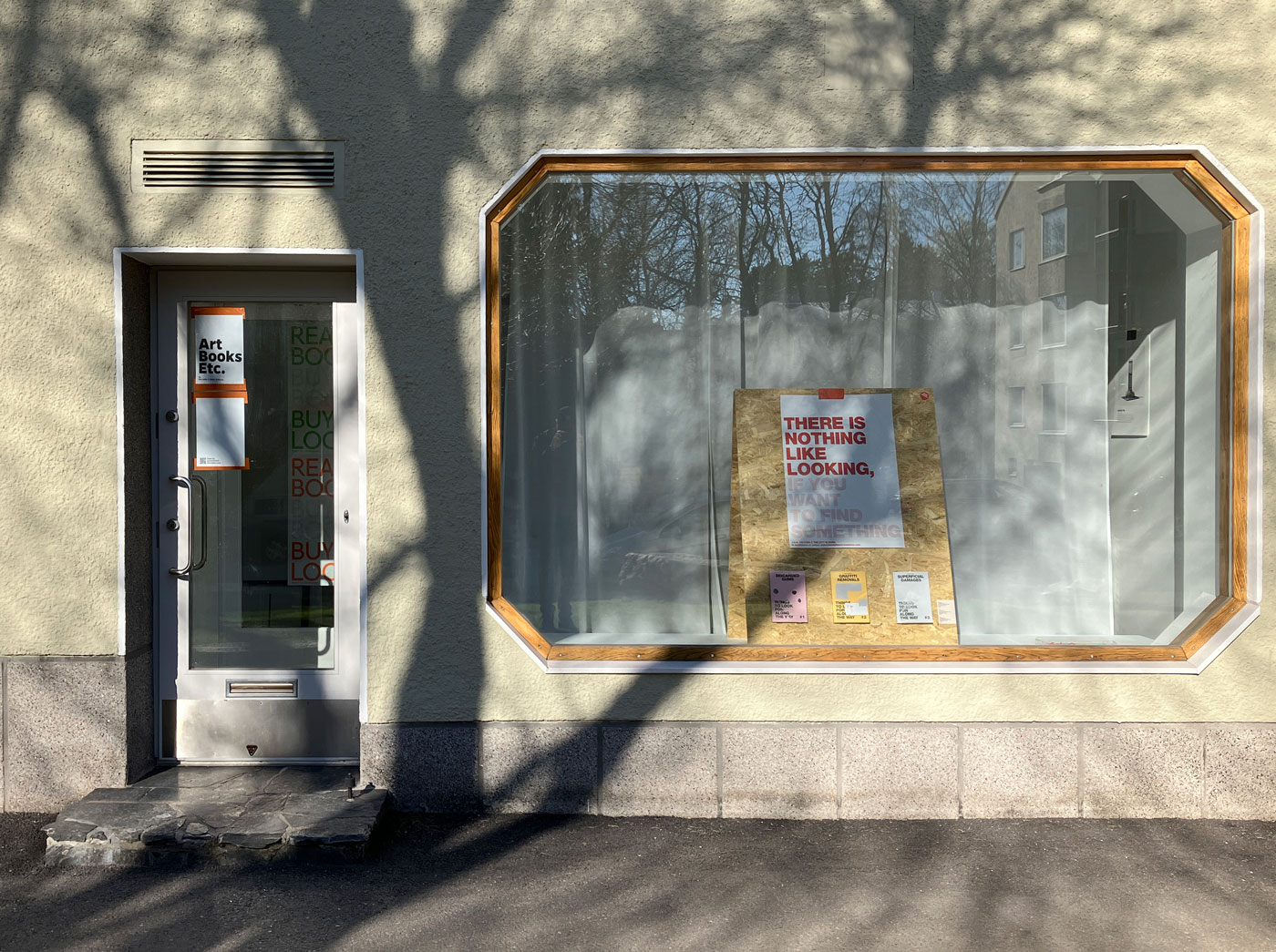 Other Editions is located in Helsinki's Ruskeasuo district (Koroistentie 4C).
Feel free to stop by for a visit, though making an appointment in advance is recommended to ensure that I am prepared to welcome you.
To arrange a visit or for any further inquiries, you can reach out to me by email at artiseverywhere(ATT)serraglia.com, use this form or DM on Instagram.
More?
For more information about his work, please visit: www.serraglia.com

Other Editions is registered in Finland VAT: FI-23426709