Signs Fiction (🍊)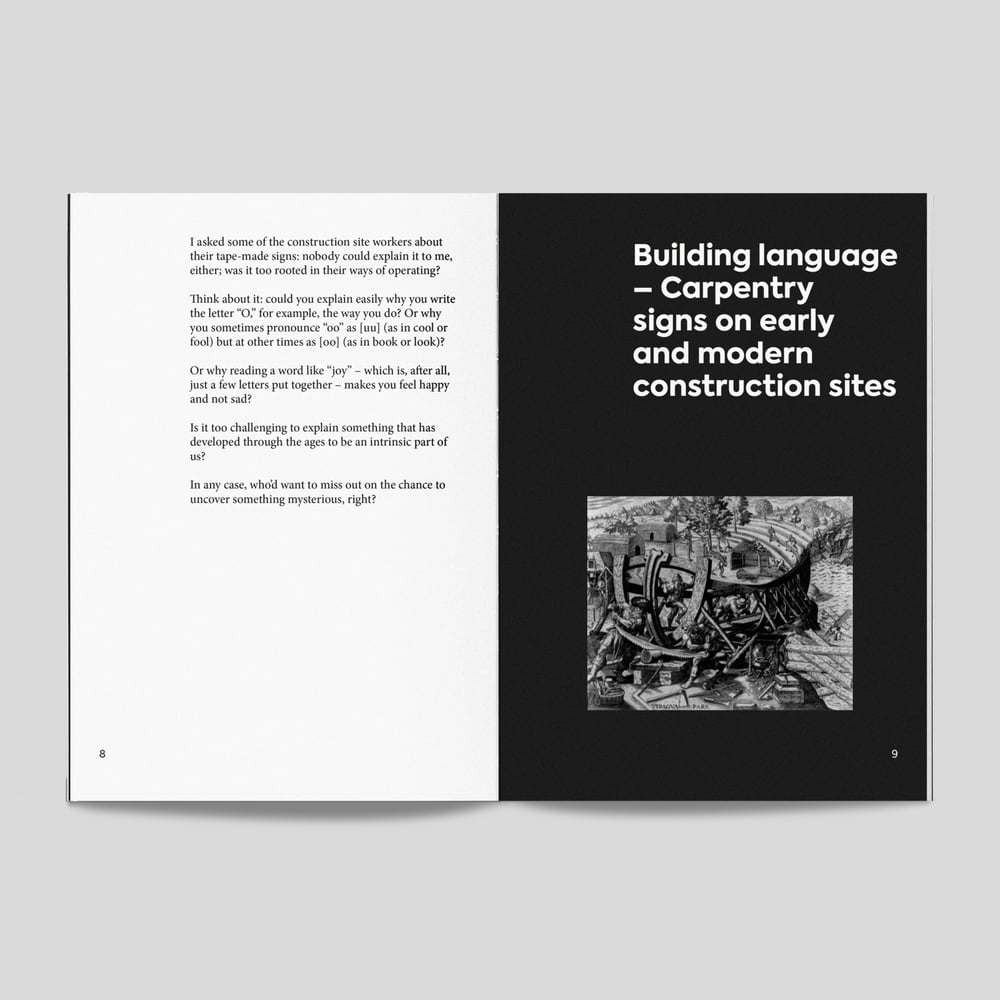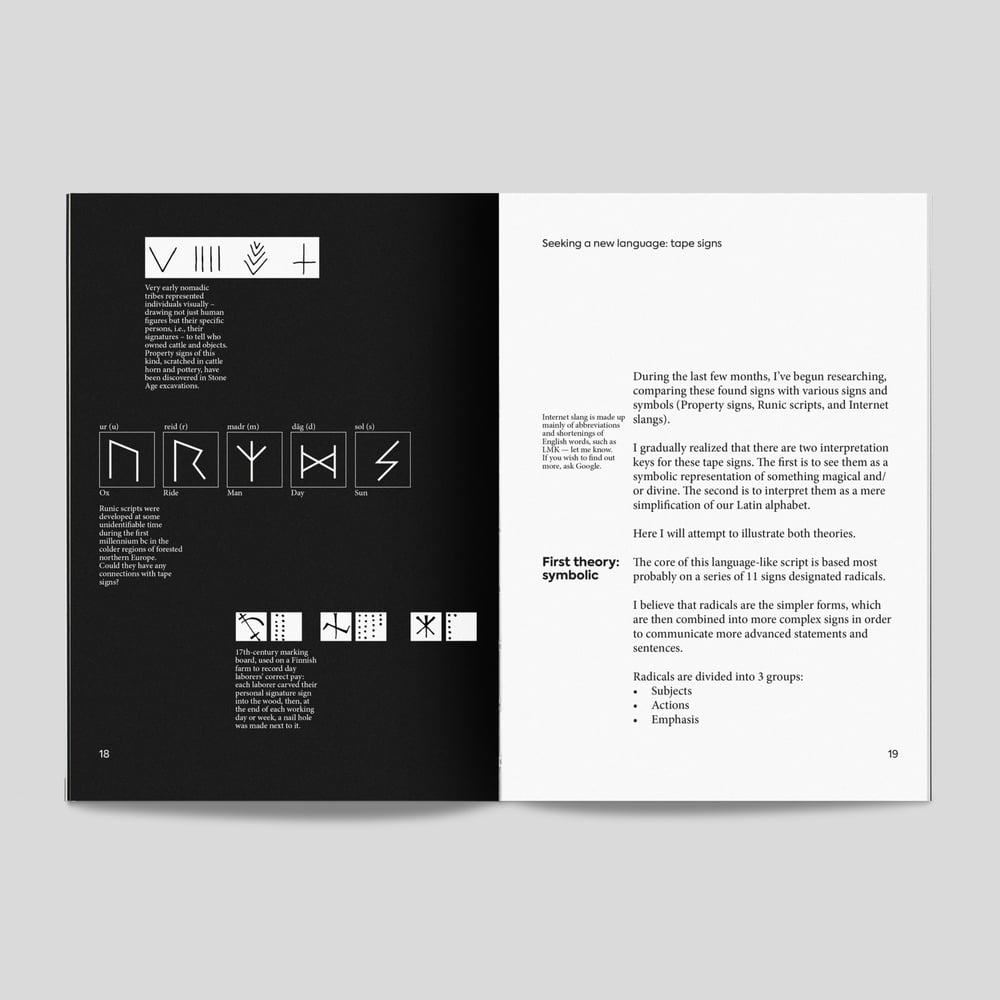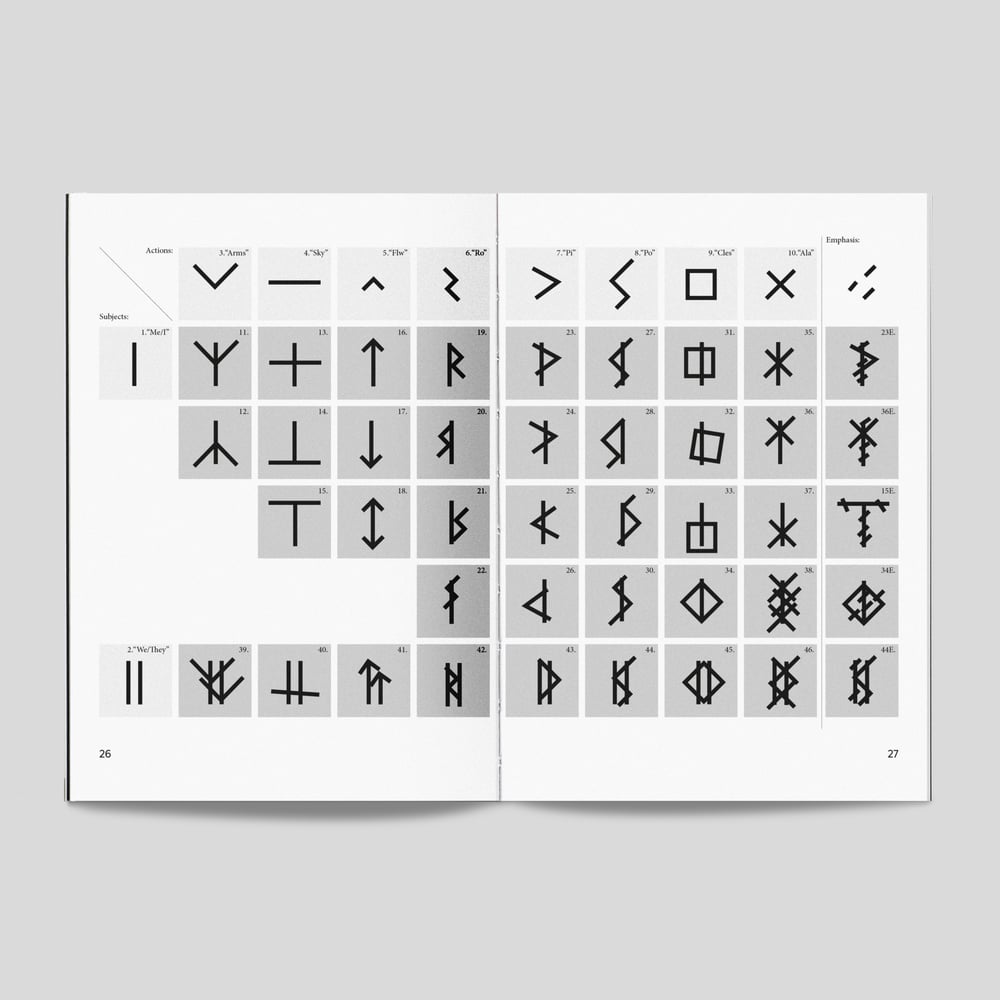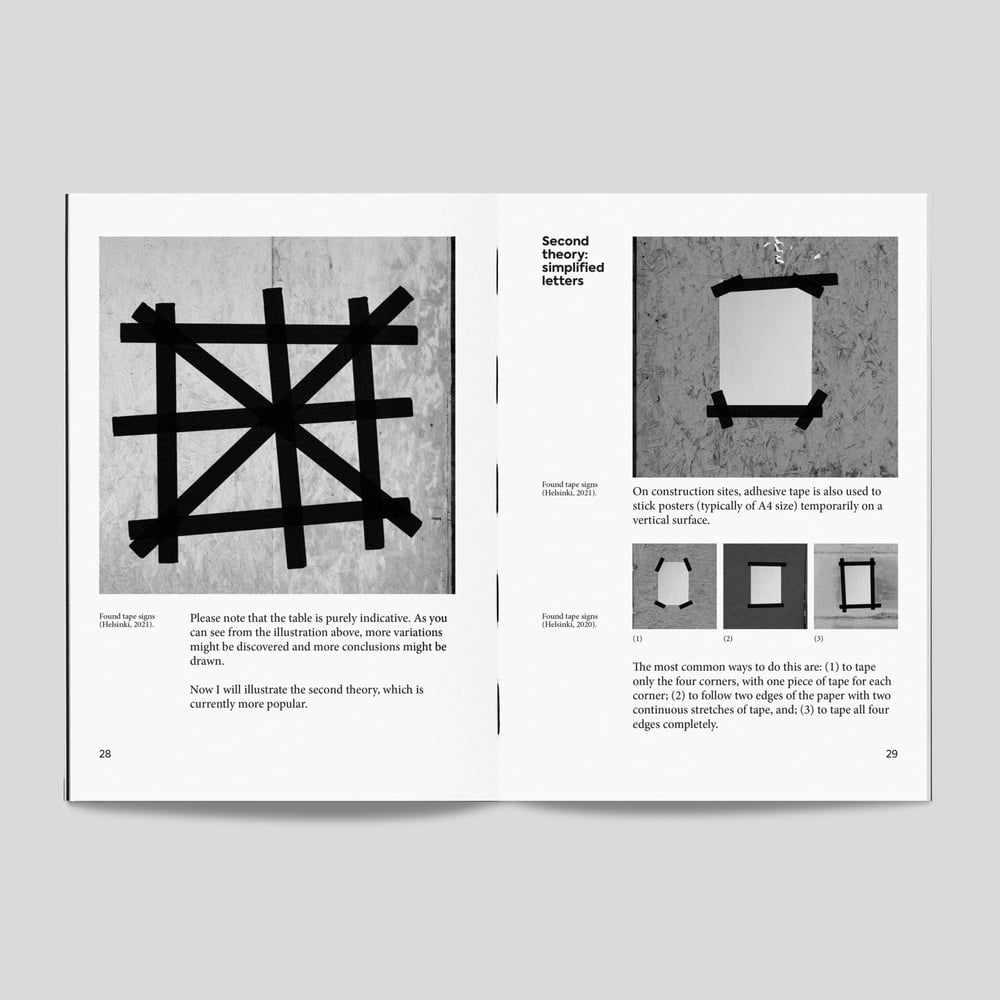 Signs Fiction: Seeking a New Language
(🍊= Edition with orange tape on the cover)
Over the years, construction workers seem to have developed a mysterious script made with adhesive tape that is readable by only a few.
What do these signs mean? Is this some sort of secret language? Or is there no meaning at all?
Fascinated by cities and by semiotics, I decided to create an artistic and slightly ironic visual statement about these found signs.
I am not seeking to reveal their absolute truth. Instead, I want to question our perception of our surroundings. Are things always as they seem?
Special Features:
Each cover comes with a different adhesive tape applied manually: black tape (for 70 copies) or orange (for 30 copies).
Size: 14,8 x 21 cm
Pages: 48
Cover: Orange adhesive tape 🍊
Text: English
Binding: Sewn glued
Print run: 100 copies (70➖ + 30🍊)
Unique edition: 6.2021
ISBN: 978-952-68784-2-3